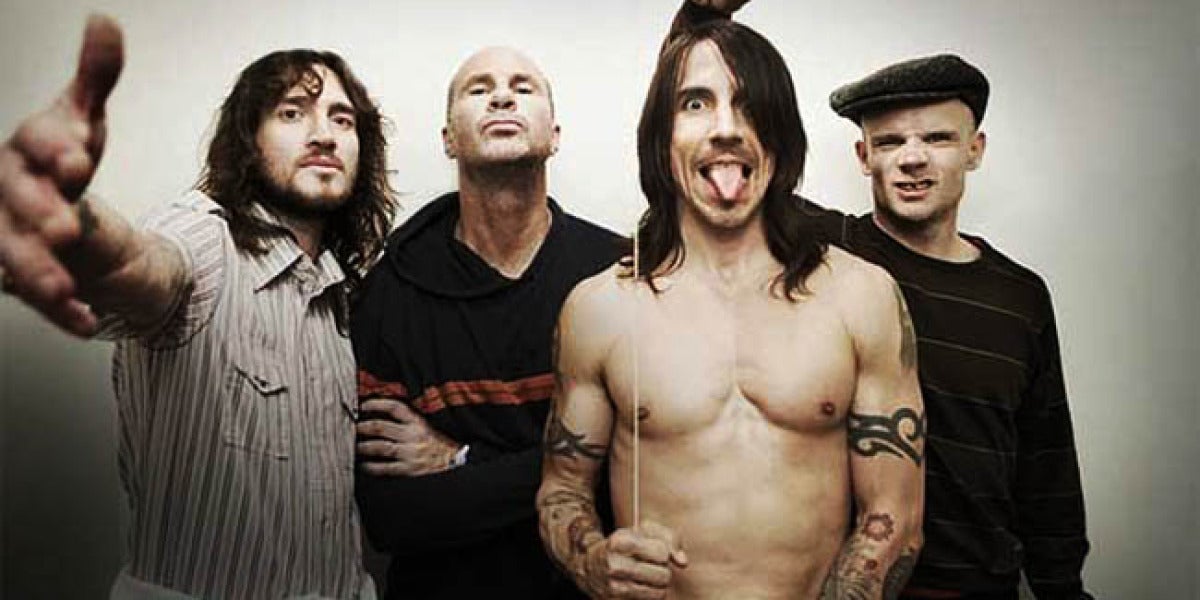 Red Hot Chili Peppers es una banda de funk rock formada en Los Ángeles, California, en 1983. Durante la mayor parte de su carrera, la banda ha estado constituida por el cantante Anthony Kiedis, el guitarrista John Frusciante, el bajista Michael "Flea" Balzary, y el baterista Chad Smith. La banda ha compaginado en su estilo distintos géneros musicales que van desde el rock y el funk, hasta el punk rock y el rock psicodélico.
La primera actuación de ellos fue en el Rhythm Lounge, a la que acudieron 30 personas. Para ese concierto, ellos habían compuesto una canción, la después conocida Out in L.A. El rendimiento en vivo de la banda fue tan bueno que se les pidió regresar la semana siguiente. Debido a este inesperado éxito, los miembros de la banda cambiaron el nombre por el de Red Hot Chili Peppers. Luego siguieron tocando en varios conciertos por clubes de Los Ángeles y lugares de música. Es en estos primeros momentos cuando empiezan a hacerse populares por sus actuaciones en las que aparecían completamente desnudos, con sólo un calcetín en los genitales. Seis de las canciones que tocaban en esos shows, las grabaron en su primer Demo.
Varios meses después de su primera actuación, la banda firmó con la disquera EMI. Dos semanas antes, What Is This? había obtenido contrato con MCA, entonces Slovak y Irons dejaron Red Hot Chili Peppers y se dedicaron a What is this?.
Tras la llegada en 1989 de Chad Smith y John Frusciante como sustitutos de Irons y Slovak, esta formación grabaría los álbumesMother´s Milk(1989), Blood Sugar Sex Magik(1991), Californication( 1999), By The Way (2002) y Stadium Arcadium ( 2006).
Los Red Hot Chili Peppers han ganado siete Premios Grammy, y en 2010 fueron preseleccionados para ingresar en el Rock and Roll Hall of Fame.