PRINCESS OF CHINA
Rihanna actuará con Coldplay en los Grammy
Rihanna ha confirmado en Twitter que actuará junto a Coldplay en la gala de los Grammy  2012 el próximo 12 de febrero interpretando la canción Princess of China.
europafm.com | Barcelona
| 20/01/2012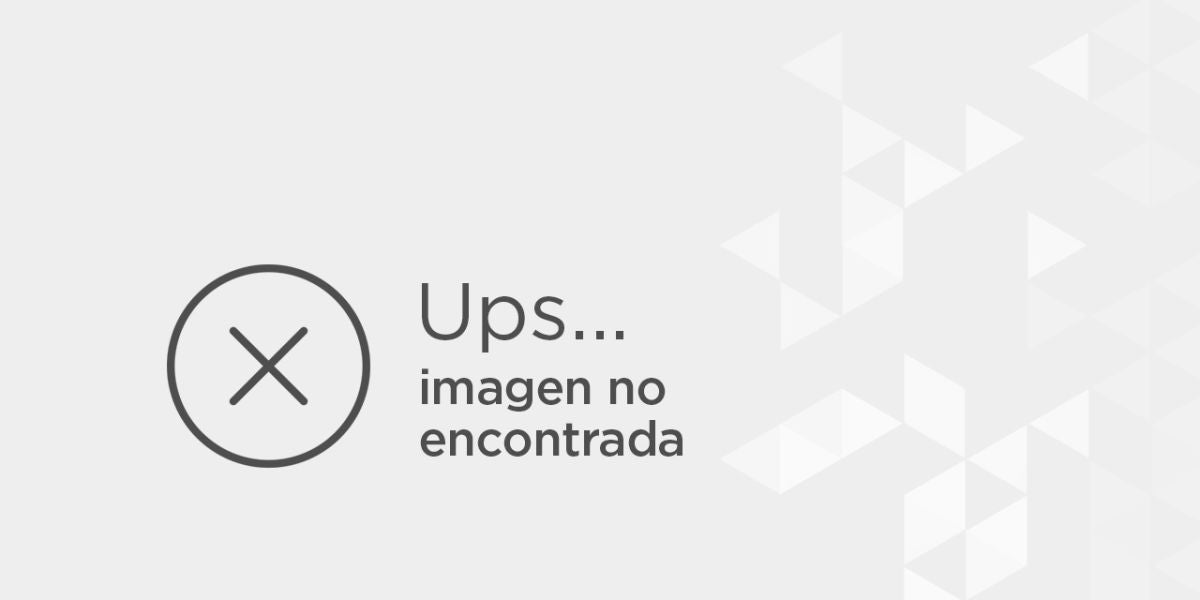 Imagen no disponible / Atresmedia
A pocas semanas de la celebración de la 54 edición de los premios Grammy, que tendrá lugar en el estadio Staples Center de Los Ángeles, vamos sabiendo quienes actuarán durante la entrega de los galardones más importantes de la música.
Hace unas horas, Rihanna ha publicado en su cuenta de Twitter que subirá al escenario junto a Coldplay para interpretar Princess of China, tema incluído Mylo Xyloto, el último disco de la banda británica. Esta será la primera vez que Rihanna y Coldplay actúen juntos por lo tanto es una de las actuaciones más esperadas de la gala. También están confirmadas las actuaciones de Bruno Mars, Foo Fighters, Nicky Minaj, Taylor Swift, Paul McCartney y Kelly Clarkson con Jason Aldean. Aunque Adele es de las artistas con más nominaciones en esta edición, únicamente superada por Kanye West, de momento no se ha confirmado su actuación en la gala. La que si que actuará será Lady Gaga, que aunque no ha sido una de las artistas más nominadas, según la BCC la diva no se conforma con abrir la gala, si no que también la cerrará.
Otra de las novedades en esta edición es que vuelve a tener presentador. Hacía siete años que estos galardones no tenían un presentador único, sino que distintas celebridades iban presentando las diferentes categorías, pero este año la organización de los Grammy ha decidido que el rapero LL Cool J será el conductor de la ceremonia.
NOMINADOS A LOS GRAMMY 2012:
Ábum del año:
21- Adele
Wasting Light - Foo Fighters
Born This Way - Lady Gaga
Doo-Wops & Hooligans - Bruno Mars
Loud - Rihanna
Grabación del año:
Rolling In The Deep - Adele
Holocene - Bon Iver
Grenade - Bruno Mars
The Cave - Mumford & Sons
Firework - Katy Perry
Canción del año:
All Of The Lights - Kanye West, Rihanna, Kid Cudi y Fergie (escrita por Jeff Bhasker, Malik Jones, Warren Trotter y Kanye West)
The Cave - Mumford & Sons (escrita por Ted Dwane, Ben Lovett, Marcus Mumford & Country Winston)
Grenade - Bruno Mars (escrita por Brody Brown, Claude Kelly, Philip Lawrence, Ari Levine, Bruno Mars y Andrew Wyatt)
Holocene - Bon Iver (escrita por Justin Vernon)
Rolling In The Deep - Adele (escrita por Adele Adkins y Paul Epworth)
Mejor cantante de Pop:
Adele - Someone Like You
Lady Gaga - You and I
Bruno Mars - Grenade
Katy Perry - Firework
Pink - F***in' Perfect
Mejor álbum de Música Alternativa:
Bon Iver - Bon Iver
Codes And Keys- Death Cab For Cutie
Torches- Foster The People
Circuital - My Morning Jacket
The King Of Limbs - Radiohead
Mejor interpretación de Rock:
Coldplay - Every Teardrop Is A Waterfall
The Decemberists - Down By The Water
Foo Fighters - Walk
Mumford & Sons - The Cave
Radiohead - Lotus Flower
Mejor interpretación de Metal:
Dream Theater - On The Backs Of Angels
Foo Fighters - White Limo
Mastodon  -Curl Of The Burl
Megadeth - Public Enemy No. 1
Sum 41 - Blood In My Eyes
Mejor álbum de Rock:
Rock 'N' Roll Party Honoring Les Paul- Jeff Beck
Wasting Light- Foo Fighters
Come Around Sundown- Kings Of Leon
I'm With You- Red Hot Chili Peppers
The Whole Love- Wilco
Mejor colaboración (Rap):
Beyoncé & André 3000 - Party
DJ Khaled, Drake, Rick Ross & Lil Wayne - I'm On One
Dr. Dre, Eminem & Skylar Grey - I Need A Doctor
Rihanna & Drake - What's My Name?
Kelly Rowland & Lil Wayne - Motivation
Kanye West, Rihanna, Kid Cudi & Fergie - All Of The Light
Mejor interpretación de Rap:
Chris Brown, Lil Wayne & Busta Rhymes - Look At Me Now
Jay-Z & Kanye West - Otis
Lupe Fiasco - The Show Goes On
Nicki Minaj & Drake - Moment 4 Life
Wiz Khalifa - Black And Yellow
Mejor artista novel:
The Band Perry
Bon Iver
J. Cole
Nicki Minaj
Skrillex
Mejor colaboración (Pop):
Tony Bennett & Amy Winehouse - Body And Soul
The Black Keys - Dearest
Coldplay - Paradise
Foster The People - Pumped Up Kicks
Maroon 5 & Christina Aguilera  -Moves Like Jagger
Mejor interpretación tradicional de R&B:
Eric Benét - Sometimes I Cry
Cee Lo Green & Melanie Fiona - Fool For You
R. Kelly - Radio Message
Raphael Saadiq - Good Man
Betty Wright & The Roots  -Surrender
Mejor álbum de R&B:
F.A.M.E.- Chris Brown
Second Chance - El DeBarge
Love Letter - R. Kelly
Pieces Of Me- Ledisi
Kelly- Kelly Price
Mejor álbum de Blues:
Low Country Blues - Gregg Allman
Roadside Attractions- Marcia Ball
Man In Motion- Warren Haynes
The Reflection - Keb'Mo'
Revelator - Tedeschi Trucks Band
Mejor álbum de Folk :
Barton Hollow- The Civil Wars
I'll Never Get Out Of This World Alive- Steve Earle
Helplessness Blues- Fleet Foxes
Ukulele Songs- Eddie Vedder
The Harrow & The Harvest - Gillian Welch
Mejor solista de Country:
Jason Aldean  -Dirt Road Anthem
Martina McBride - I'm Gonna Love You Through It
Blake Shelton - Honey Bee
Taylor Swift - Mean
Carrie Underwood - Mama's Song
Mejor canción de Country:
Are You Gonna Kiss Me Or Not - Thompson Square (escrita por Jim Collins & David Lee Murphy)
God Gave Me You - Blake Shelton (escrita por Dave Barnes)
Just Fishin' - Trace Adkins (escrita por Casey Beathard, Monty Criswell & Ed Hill)
Mean - Taylor Swift (escrita por Taylor Swift)
Threaten Me With Heaven - Vince Gill (escrita por Vince Gill, Amy Grant, Will Owsley & Dillon O'Brian)
You And Tequila - Kenny Chesney Featuring Grace Potter (escrita por Matraca Berg & Deana Carter)