EN LAS REDES SOCIALES
El mundo de la música homenajea a Avicii
La triste noticia de la repentina muerte de Tim Berling, conocido en todo el mundo como el DJ Avicii, ha conmocionado a numerosos artistas. David Guetta, Madonna, Hardwell, Rita Ora, Calvin Harris, entre ootros, han recordado al joven artista, hallado sin vida en una habitación en Omán.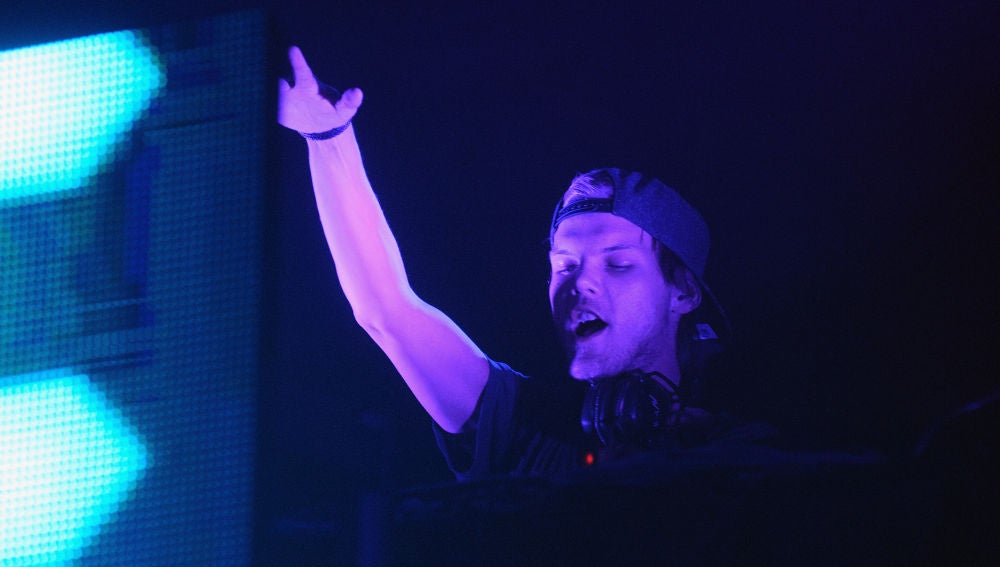 Poco tiempo después de su debut musical, Tim Berling, conocido como Avicii, se convirtió en una estrella internacional en la música electrónica.
Con cientos de shows a sus espaldas y diferentes problemas de salud, como una pancreatitis aguda, tal y como se muestra en el documental Avicii, True Stories, en el año 2016, el joven de Estocolmo anunció que se retiraba de los grandes escenarios.
Asimismo, dejar de lado las actuaciones no significaba el fin de su carrera musical, ya que siguió produciendo y en septiembre de 2017, lanzó Lonely Together, con Rita Ora.
Sin embargo, el viernes 20 de abril de 2018, su representante informaba sobre la muerte de Avicii, de 28 años. Tras esta triste noticia, muchos artistas han querido rendirle homenaje.
A través de las redes sociales, David Guetta ha compartido una imagen de ambos con un emotivo mensaje. Lo mismo ha hecho Madonna, que actuó con él en el festival Ultra de Miami, en 2012.
Something really horrible happened. We lost a friend with such a beautiful heart and the world lost an incredibly talented musician. Thank you for your beautiful melodies, the time we shared in the studio, playing together as djs or just enjoying life as friends.

RIP @Avicii pic.twitter.com/IGiTYetJcq

— David Guetta (@davidguetta) 20 de abril de 2018
So Sad....... So Tragic. Good Bye Dear Sweet Tim. 💙 Gone too Soon. pic.twitter.com/l7FDKCu6K4

— Madonna (@Madonna) 20 de abril de 2018
Brian Cross, Hardwell, Calvin Harris, Dua Lipa, Steve Aoki, Martin Garrix, Ellie Goulding, Rita Ora, Liam Payne, Imagine Dragons, Tiësto y Armin van Buuren también han recordado a Avicii.
Can't believe this, I'm gonna miss you so bad. From your first show where we played together, to all the amazing memories we shared. Thank you for changing the world with your amazing music and for being such an inspiration. I'm gonna miss you brother, until we meet again! ❤ pic.twitter.com/FjJyLA5Ohc

— Hardwell (@HARDWELL) 20 de abril de 2018
Devastating news about Avicii, a beautiful soul, passionate and extremely talented with so much more to do. My heart goes out to his family. God bless you Tim x

— Calvin Harris (@CalvinHarris) 20 de abril de 2018
Such sad news to hear about Avicii passing. Too young and way too soon. My condolences go out to his family, friends and fans x

— DUA LIPA (@DUALIPA) 20 de abril de 2018
My brother I miss u pic.twitter.com/vLvswCG9iP

— Azukita Aoki (@steveaoki) 20 de abril de 2018
Can't really describe in words how sad I feel right now.. thank you for inspiring me and millions others. RIP @Avicii 😔❤ pic.twitter.com/nthXoCiZqy

— MARTIN GARRIX (@MartinGarrix) 20 de abril de 2018
Rest easy Avicii, you inspired so many of us. Wish I could have said that to you in person x

— Ellie Goulding (@elliegoulding) 20 de abril de 2018
I have no words. I remember how amazing it was to make Lonely Together and it felt like just yesterday we were talking. Condolences to Avicii's family, friends, and the fans who supported him. May he rest in peace. Gone too soon. I'm devastated. Heartbroken.

— Rita Ora (@RitaOra) 20 de abril de 2018
Oh my god truly devastated for Avicii very very sad news way to young ... what a talent he was. rest in peace x

— Liam (@LiamPayne) 20 de abril de 2018
devastated at the news of @Avicii passing. working with him was one of my favorite collaborative moments. far too young. the world was a happier and fuller place with his presence and art. sending all my love to his friends and family. Xxdr

— Imagine Dragons (@Imaginedragons) 20 de abril de 2018
Words can not describe how I feel right now..I am gonna miss you brother ❤️ pic.twitter.com/AjBgXi5gVR

— Tiësto (@tiesto) 20 de abril de 2018
Deeply shocked and can't believe that dance music has lost one of its icons today. Avicii's music changed the lives of so many people. He will be missed dearly. My sincere condolences to his family, friends & loved ones. May you find the strength you need in these difficult times pic.twitter.com/PLqYaiaLMd

— Armin van Buuren (@arminvanbuuren) 20 de abril de 2018